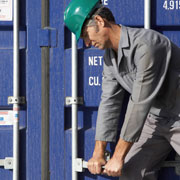 Facts at a glance
IN 27 countries out of 34 in the transition region GDP growth slowed in 2012.
ABOVE 20% Remittances as a share of GDP in Tajikistan, Kyrgyz Republic, and Moldova.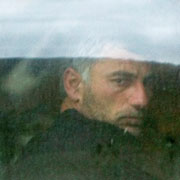 ABOVE 50% Youth unemployment rates in parts of south-eastern Europe.
ABOVE 15% Loss of foreign bank funding as a share of GDP in countries most affected by deleveraging since the third quarter of 2011.
Macroeconomic overview
Macroeconomic developments and outlook
Details

Macroeconomic overview
Growth in the transition region slowed significantly in 2012 and has failed to recover in 2013. While the effects of the eurozone crisis on trade and capital flows have gradually abated, there has been a downturn in key emerging markets and in the three largest economies of the transition region: Russia, Turkey and Poland. As a result, countries initially less exposed to the crisis have suffered weaker trade and remittances and declining growth.
Economic activity remains weak across most of the transition region. The current slow-down started in the second half of 2011 as the eurozone crisis intensified. Growth continued to decelerate in 2012, reaching low single-digit levels everywhere except in Central Asia (CA), where growth remained resilient, and in south-eastern Europe (SEE), where it contracted (see Chart M.1). Other than a modest recovery in SEE and Turkey, growth across the transition region was flat or even lower in the first half of 2013.
Compared to last year, the external drivers, composition and regional distribution of growth have shifted. Economic weakness has spread eastwards from the western transition countries and has shifted from external to domestic factors. Although the eurozone recession ended in the second quarter of 2013, there has been a slow-down in key emerging markets, including China and India. The largest transition economies – Russia, Turkey and Poland – have similarly slowed, with wider regional repercussions. In Central European and Baltic (CEB) and SEE countries, exports have recovered and cross-border deleveraging has moderated. Yet growth in these economies has continued to decelerate as domestic consumption and investment have weakened.
Chart M.1
Source: National authorities via CEIC Data
Note: The chart shows year-on-year growth rates. Regional averages are weighted by nominal US dollar GDP in 2011.